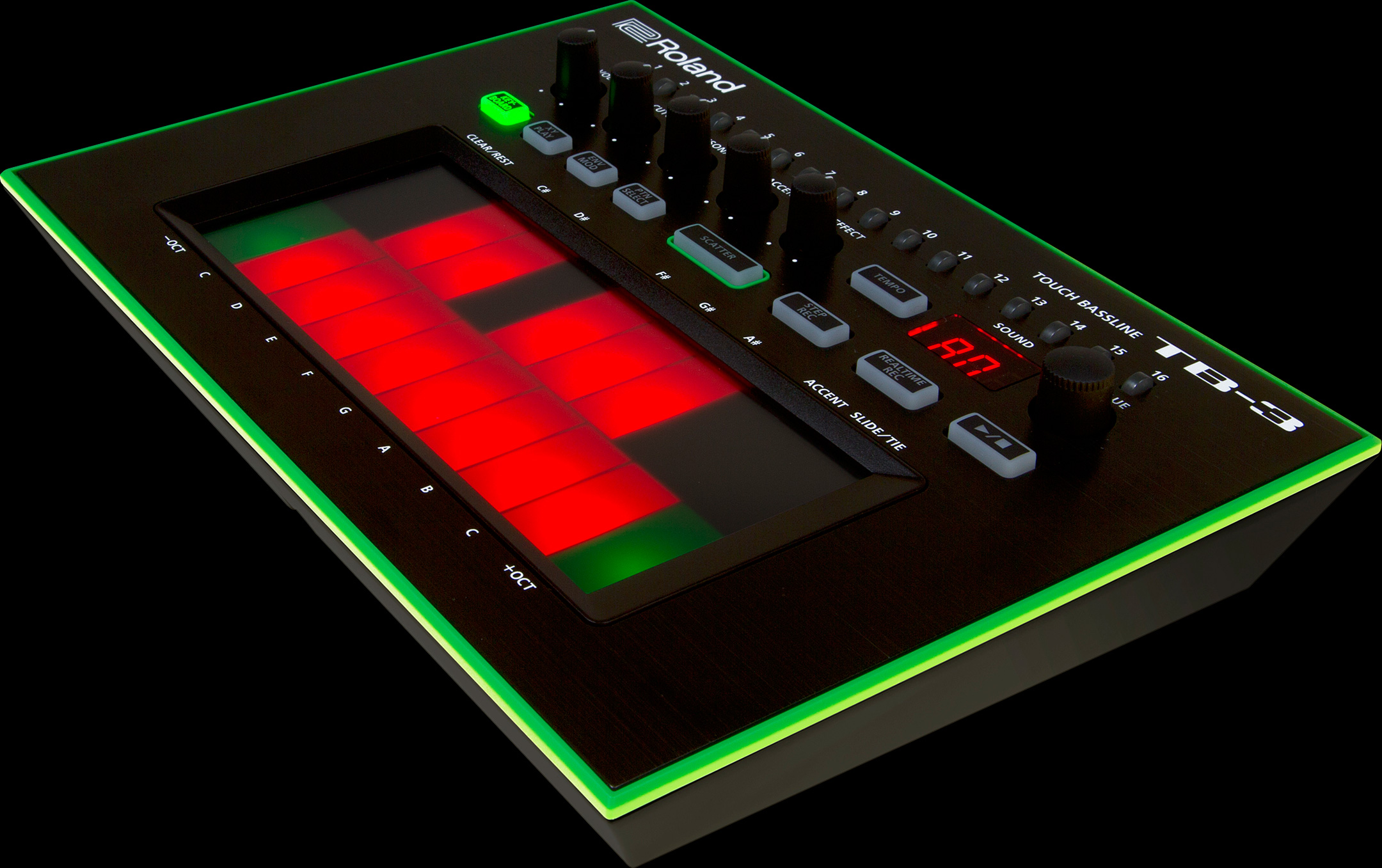 Based on the wildly influential TB-303, the new TB-3 Touch Bassline is a performance-ready bass synthesizer with authentic sound and intuitive controls engineered to play. The TB-3 contains the unmistakable character of its predecessor, wrapped in a modern package with a pressure-sensitive touch pad that makes both playing and programming a total joy.
Capturing the Original
Meticulously crafted from a pristine TB-303 unit, original spec sheets, and archival data
Roland's ACB technology models each component and every aspect of the original TB-303 sound
Faithful recreation of the original saw and square oscillator waveforms
Attack, slide, tie, and other elements that characterize the TB-303 have been fully reproduced, including how they interact with each other
Authentic filter behavior with smooth response and classic sound
TB Evolved
Pressure-sensitive touch pad
134 captivating sounds, including the original TB-303 tones and new four-oscillator, effects-processed basses, leads, and sound effects
Dedicated Tempo control with shuffle and tap tempo functions
Control built-in effects with smooth, responsive knobs
7-segment, 3-character LED display
Seamless switching between pattern creation and performance
16-step indicator lights to aid in pattern creation
Pattern support for up to 32 steps
Easy access to shuffle control for bass lines that groove
Enter steps manually or record in real time on the touch pad
Change step count during playback to alter the length of phrases
Random pattern generation and pattern modification
Pattern copy function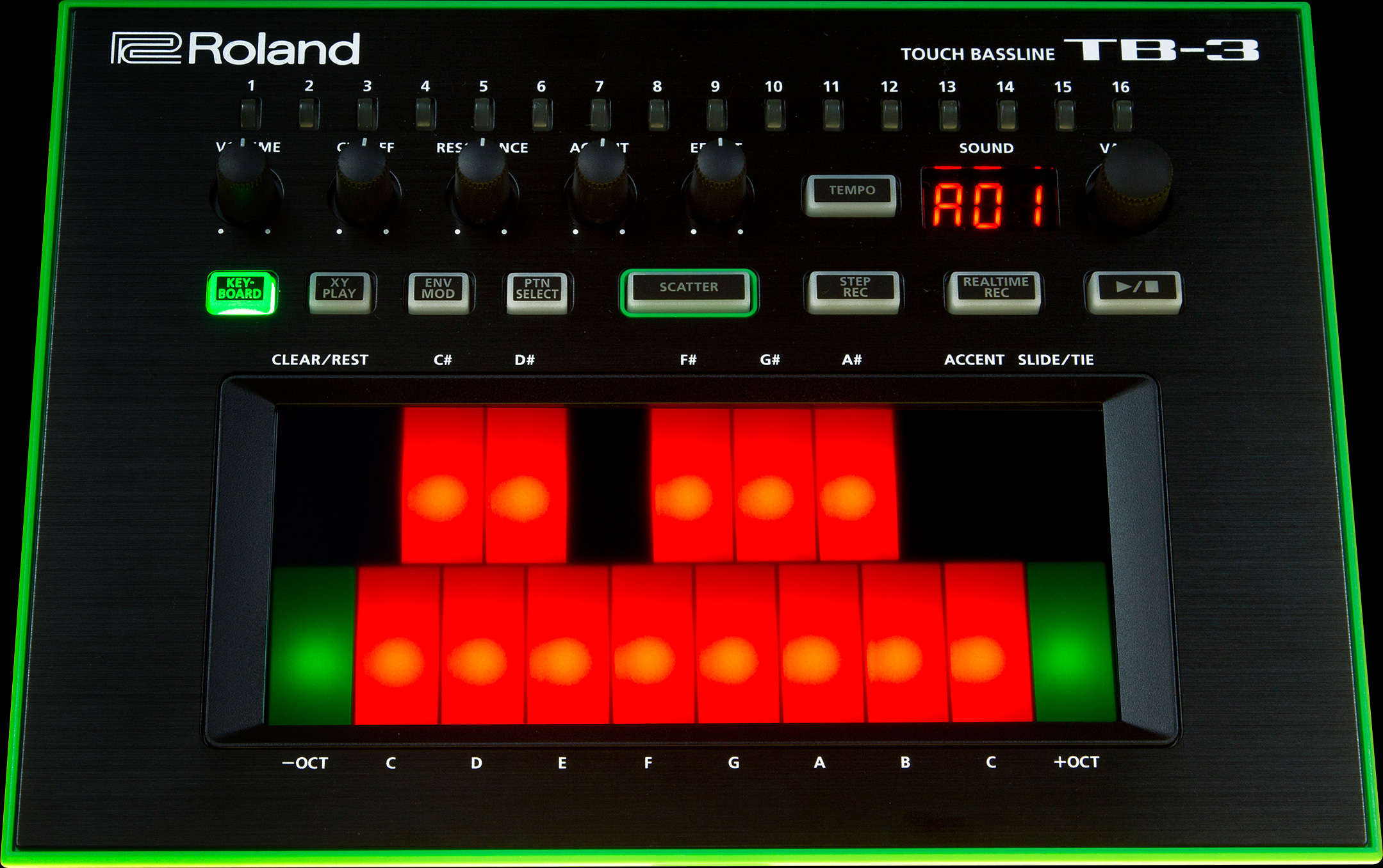 The Lineage
Nobody could have anticipated what would happen to the world of dance music when inventive musicians on both sides of the Atlantic embraced Roland's now-legendary TB-303. Since the 1980s, it's been a staple of electronic music—it is the defining sound of acid house, and has since been the marquee instrument on an array of groundbreaking electronic dance tracks. It's not only been used to write songs, it's had songs written about it. In fact, the release of the original TB-303 has been heralded as one of the key events in the history of dance music. Not bad for a little silver box.
The Sound
Launched in 1981, the TB-303 continues to be an indispensable bass synth for dance music. In developing the TB-3, we've meticulously analyzed the circuitry of the original TB-303 piece by piece, right down to the individual circuit behavior. Using Analog Circuit Behavior (ACB) technology, we've fully reproduced the TB-303's sawtooth and square wave oscillators, as well as the -18dB per octave ladder low-pass filter used in the original, capturing that unmistakable cutoff and resonance character.
In addition to the faithful reproduction of classic TB tones, the TB-3 is packed with new sounds that live and breathe. Bubbling synth basses, hard distortion basses, trippy delay sounds, and drippy effects—they're all here, and then some.
The Feel
A TB-303 bass part not only sounds unique—it has its own trademark feel as well. The TB pulses. It drives. It bubbles and it percolates. That's why we've worked so hard to faithfully reproduce the accent, slide, and step sequencer behavior of the original unit. But our vision went beyond simple reproduction. The truth is, the step entry on the original TB-303 was difficult to use, the keyboard was difficult to play, and special maneuvers were required for the shuffle functions. So we experimented with a variety of prototypes in our quest to create the optimal TB interface.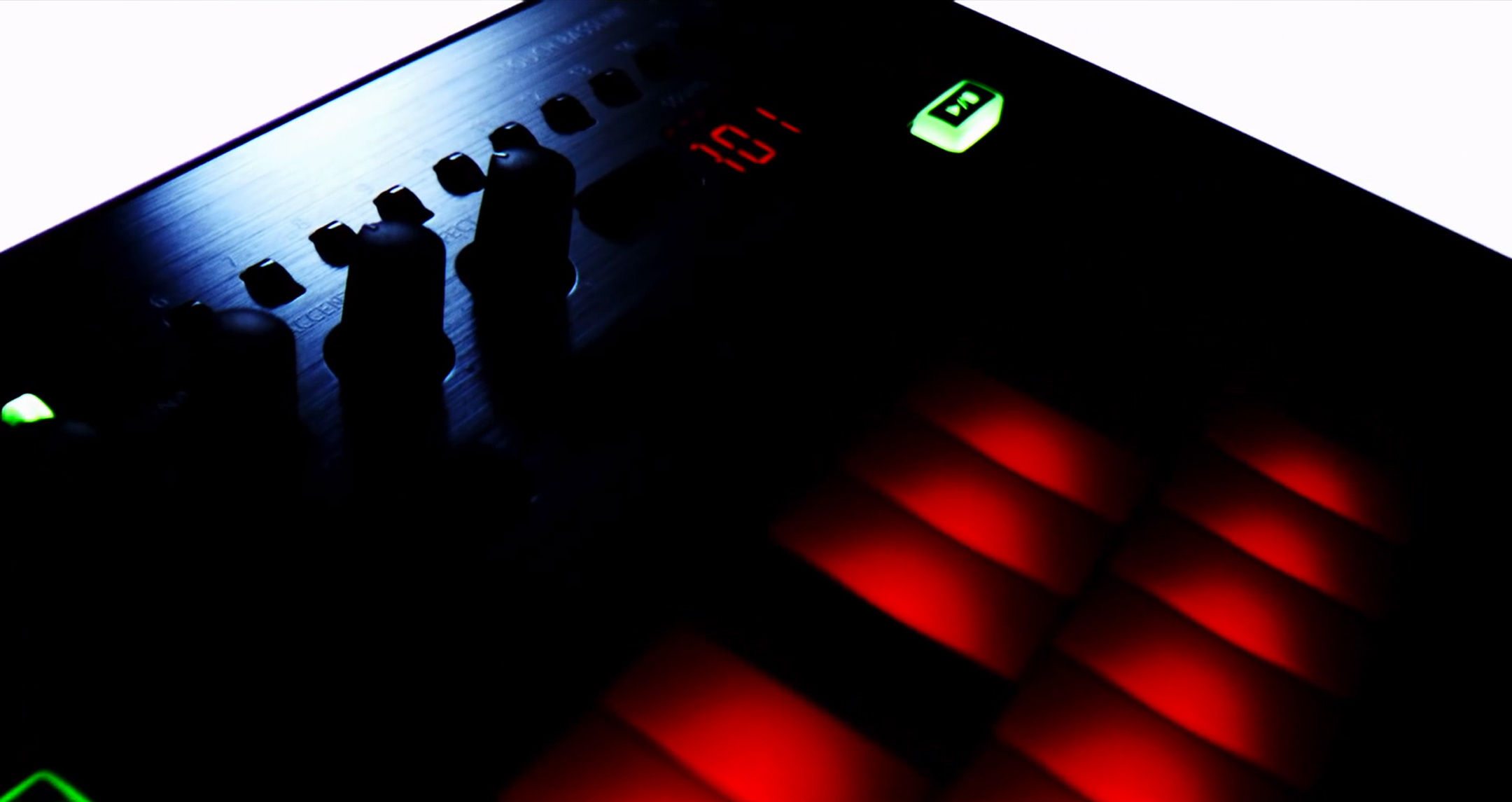 Touch Pad
The new TB-3 is equipped with a brightly lit, pressure-sensitive touch pad that lets you seamlessly create patterns and interact with the unit during performance. In addition to pitch and volume, you can tweak filters and even control modulation by simply pressing down on the pad with your finger. It also makes the keyboard a breeze to play.
Envelope modulation and decay can be controlled with a single finger
Switch patterns, transpose, and chain patterns with finger gestures
Internally partitioned at keyboard intervals so it's easy and natural to play in real time
XY Play—X for continuous pitch change, Y for volume, and pad pressure for modulation
Step Sequencer
The TB-3's evolved step sequencer is a snap to use and allows seamless switching between pattern creation and performance. Of course, an attractive aspect of the original TB-303 was how it would sometimes generate unintended sounds as the user maneuvered through its complex and cryptic pattern-creation operation. In order to inject that element of chance and discovery, the TB-3 includes automatic pattern generation and random pattern modification functions.
Scatter
The TB-3's Scatter function features slicing, reverse, gating, and other effects, allowing you to instantly create variations, stutters, and glitches that would normally require painstaking editing in a DAW. Complex, per-step functions are triggered easily with the touch pad and a single finger. You can keep things fresh and interesting with 8 different Scatter variations and 10 levels of Scatter depth—all controllable in real time and in perfect sync.
A Few More Things
The TB-3 looks great, and is designed to work seamlessly with other products in the AIRA series. In addition, you can connect the TB-3 to your computer via USB to send and receive both audio and MIDI data, including MIDI clock information for syncing with external devices and other AIRA units.
TB-3 Version 1.1 New Features
Backup and Restore
Manage your pattern library with easy backup and restore over USB.
Improved Playability
Tuning — Control both pattern tune (-700 to 700 cents) and master tune (430-450).
Pattern Tone — Assign a specific tone to a pattern so sound will change automatically when pattern is selected.
One-touch Transpose — Transpose a pattern during performance by simply pressing a note on the touchpad's keyboard. No need to hold "Keyboard"button.
User Bank — Organize your favorite patterns for quick access in live performance with a custom user bank.
Improved Editing
Pattern Lock — Lock the contents of a pattern so you can experiment without losing your original groove.
Pattern Pitch Shift — Quickly change the root note of a pattern by shifting its pitch.
Extended Note Range — The sequencer now supports notes from C0-C6 for added flexibility and dramatic slides.
Extended Transpose Range
Improved MIDI
Modes — Local On/Off and MIDI Controller modes determine how MIDI data is sent and received.
External Record — Record patterns in real-time from external MIDI devices.
Slide and Accent — Implementation of both slide and accent pattern by MIDI control change.
Scatter — Scatter On/Off, Type and Depth can be controlled via MIDI control change.
MIDI Off — Disable sending of all MIDI messages.
Extended Range — Note range has been extended from C0-C8 when controlled by external MIDI device.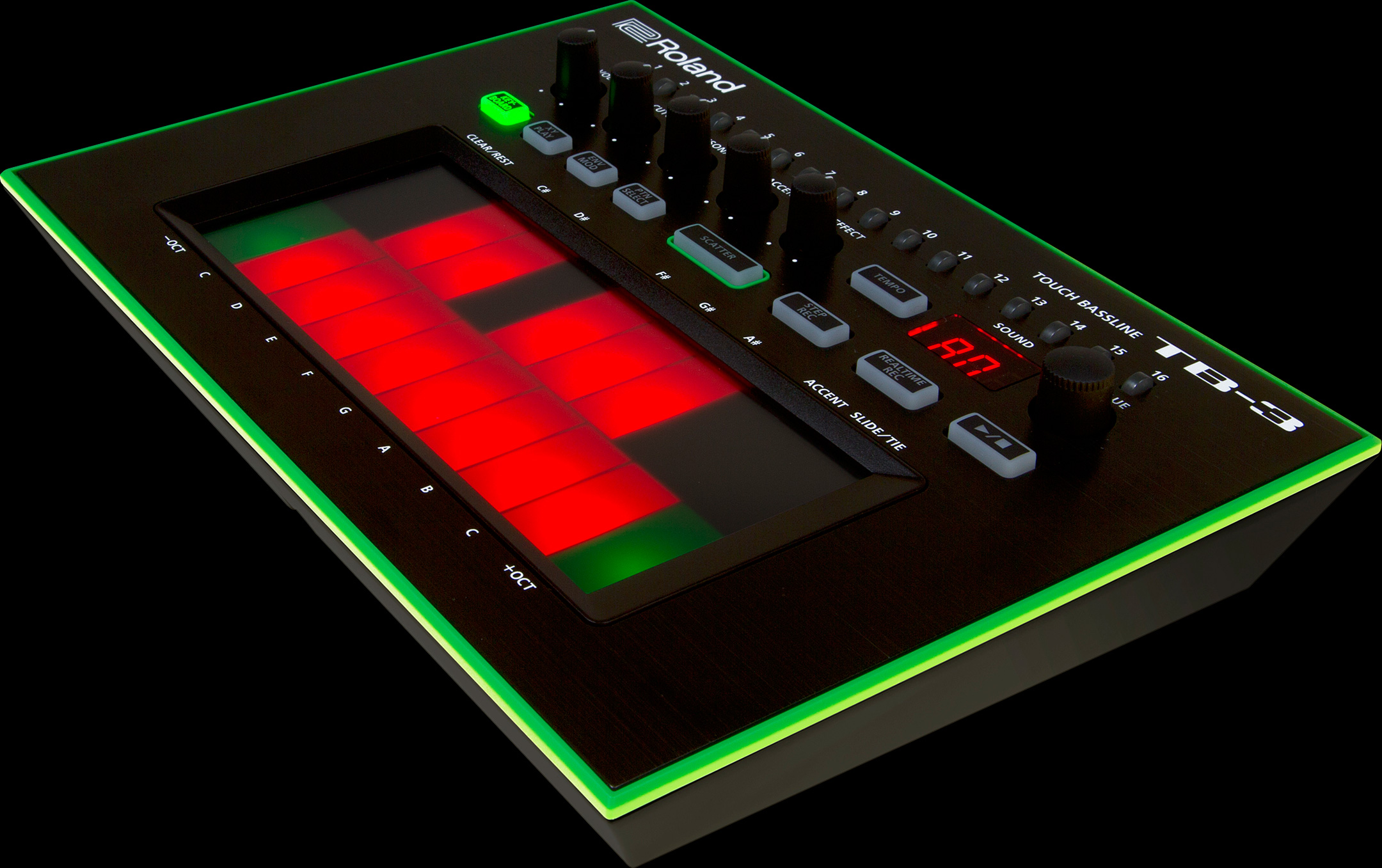 Construit à partir du célébrissime TB-303, le nouveau TB-3 Touch Bassline est un synthétiseur de basses pour la scène, doté d'un son identique à l'original et de contrôleurs intuitifs qui le rend facile à jouer. Le TB-3 a le caractère incontestable de son prédécesseur, enveloppé dans un paquet moderne avec un pad tactile sensible à la pression qui le rend très agréable de jouer et programmer.
Comme sur l'instrument original
Reproduction fidèle à partir d'un modèle de collection, des spécifications d'origine et des données d'archive
La technologie ACB modélise chaque composant et chaque aspect du son du TB-303 original
Recréation fidèle des formes d'onde, en dents de scie et en carré, de l'oscillateur
Les éléments qui caractérisent le TB-303, tels que l'attaque ou le glissé, ont été fidèlement reproduits, y compris dans leur manière d'interagir ensemble
Un comportement du filtre à l'ancienne, avec une réponse douce et un son vintage
Les évolutions du TB
Un pad tactile sensible à la pression
134 sons incroyables, dont les sons originaux du TB-303 et des nouveaux basses et leads prétraités par 4 oscillateurs et des effets sonores
Un contrôleur dédié au réglage du tempo, avec mode Shuffle et Tap Tempo
Des variateurs doux et réactifs pour contrôler les effets intégrés
Affichage LED à 3 chiffres de 7 segments
Passage instantané du mode Création de pattern au jeu en direct
16 indicateurs éclairés pour aider à la création de patterns pas à pas
Possibilité de créer des patterns jusqu'à 32 subdivisions
Accès facile au mode Shuffle pour faire groover ses lignes de basse
Programmation en mode pas à pas ou en enregistrement en temps réel sur le pad tactile
Changement possible de la longueur du pattern en cours de lecture pour varier le jeu
Modes de création et de modification de patterns aléatoires
Copie de pattern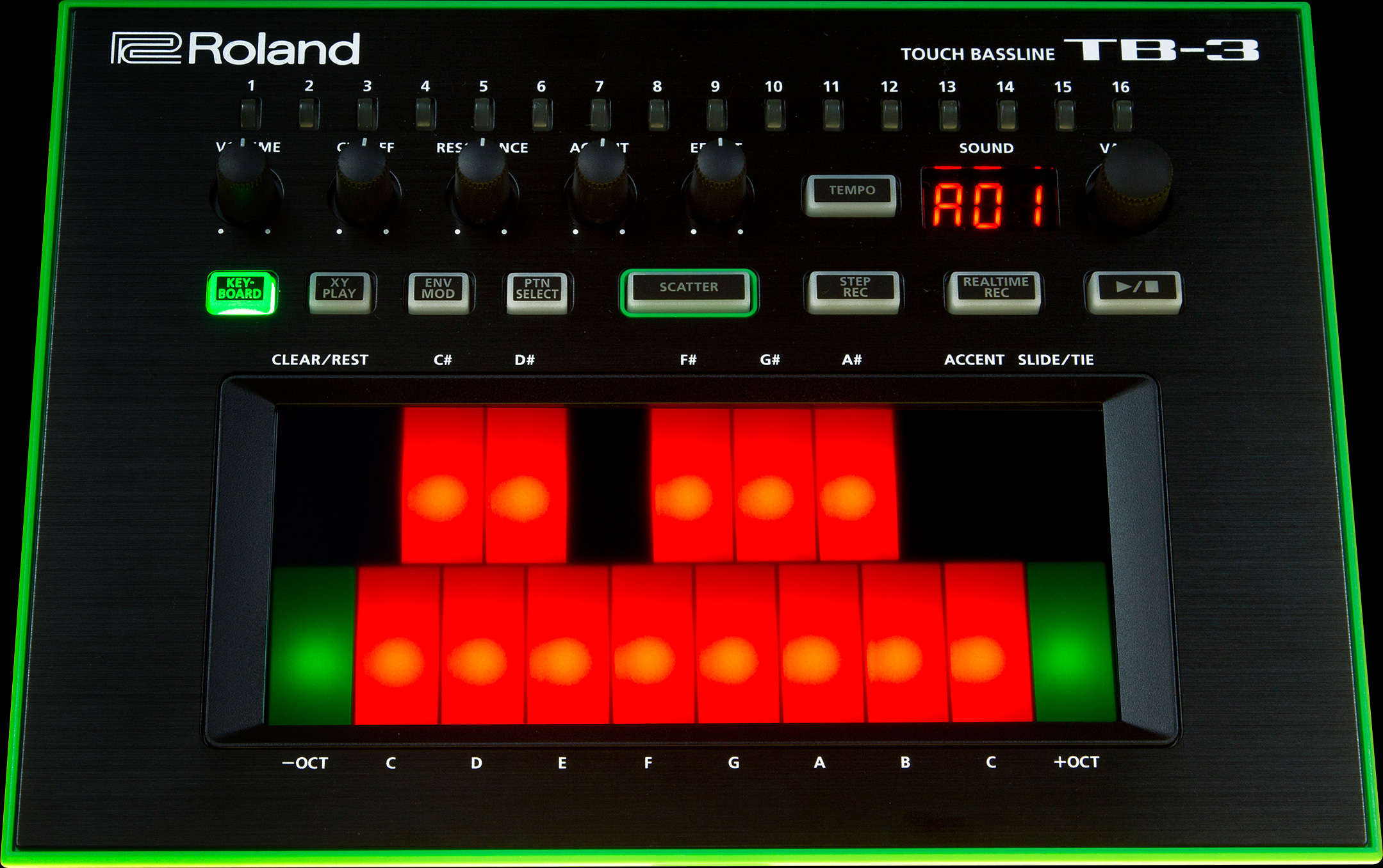 L'Ancêtre
Personne n'aurait pu imaginer ce qui allait survenir dans le monde de la dance music quand le désormais légendaire TB-303 fut adopté par des musiciens inventifs, des deux côtés de l'Atlantique. Depuis les années 1980, il est considéré comme une référence en matière de musique électronique. Il a défini le son de l'Acid House, devenant au fil des années la source sonore d'un nombre incalculable de tubes planétaires de l'électro. Mais il n'a pas seulement été utilisé pour la composition de tubes : on a écrit des chansons à son sujet ! À tel point qu'aujourd'hui, la sortie du TB-303 est célébrée comme l'un des moments clés de l'histoire de la dance music. Pas mal pour une petite boîte argentée !
Le Son
Lancé en 1981, le TB-303 continue à constituer LA basse synthé indispensable de la dance music. Nous avons méticuleusement analysé ses circuits, pièce par pièce, jusqu'à comprendre leur comportement. Grâce à la technologie ACB (« Comportement de circuit analogique »), nous avons fidèlement reproduit les oscillateurs à ondes en dents de scie et en carré, ainsi que le filtre passe-bas à pente de - 18dB par octave de la machine originale, pour recréer cet inimitable timbre de fréquence de coupure et de résonance.
En plus de la reproduction des sons TB classiques, le TB-3 est augmenté de 134 sons qui respirent la modernité : des basses synthés qui évoquent les bulles, d'autres hautement distordues, des sons bourrés de Delay et des effets dégoulinants... Tout y est.
Les Sensations
Une ligne de basse de TB ne possède pas simplement un son unique, mais aussi un feeling bien à elle. La pulsation TB. Ça pulse, ça rebondit, ça explose. C'est la raison pour laquelle nous avons travaillé si durement pour reproduire fidèlement le comportement des accents, des glissés (Slide) et du séquenceur pas à pas de la machine d'origine. Mais nous voulions aller plus loin que la simple copie. Car, il faut l'avouer, le système de programmation des séquences dans le TB-303 était assez compliqué, le clavier difficile à jouer, et il fallait être plutôt expert pour utiliser les fonctions Shuffle. Nous avons donc élaboré un certain nombre de prototypes afin de créer une interface TB idéale.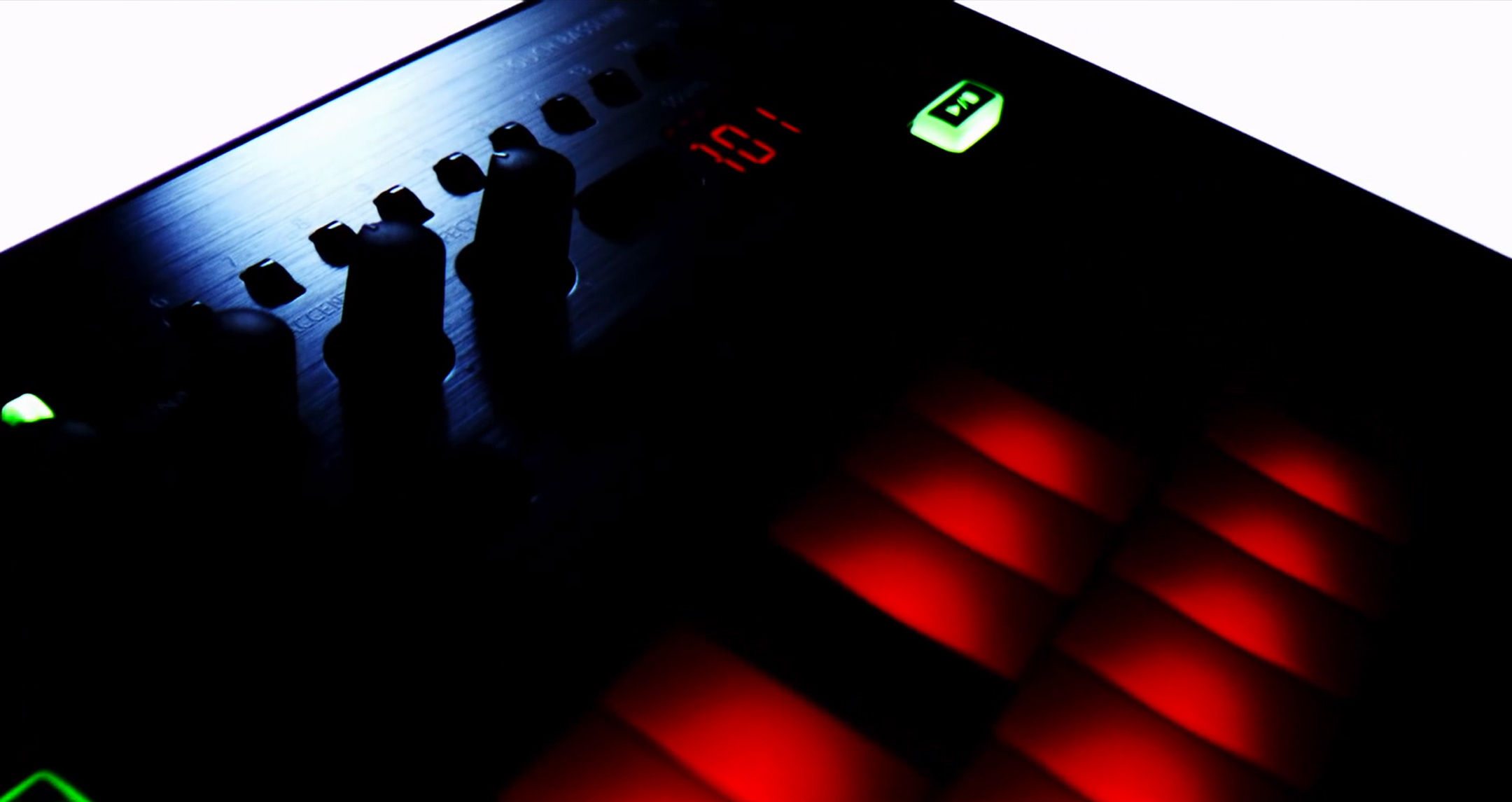 Pad tactile
Le nouveau TB-3 propose un pad tactile sensible à la pression, éclairé en rouge et vert, qui vous permet de créer facilement des patterns et d'interagir avec la machine en direct. En plus du Pitch et du Volume, vous pouvez modifier des filtres et contrôler la modulation par une simple pression de votre doigt sur le pad. Cela rend également le clavier beaucoup plus aisé à jouer.
La modulation de l'enveloppe et le Decay peuvent être contrôlés d'un doigt
Les changements et enchaînements de patterns, la transposition se commandent aux doigts
Partitionné en interne selon les intervalles du clavier, ce qui permet le jeu en temps réel
Contrôle en XY : X (déplacement horizontal) contrôle le changement de pitch, Y (déplacement vertical) le volume. La modulation se contrôle par pression du doigt sur le pad.
Séquenceur pas à pas
Le séquenceur pas à pas évolué du TB-3 est un bonheur à utiliser et permet le passage immédiat entre la programmation et le jeu en direct. Mais l'un des intérêts du TB-303 était sa faculté à créer aléatoirement des sons lors de l'opération alambiquée de programmation des patterns. Afin de vous permettre de profiter de cette propriété de l'ancien instrument, nous avons inclus dans le TB-3 des modes de création automatique et de modification aléatoire de patterns.
Scatter
La fonction Scatter du TB-3 provoque entre autres des effets de Gate, Reverse ou découpage du son, créant instantanément des variations, bafouillages et autres dégradations qu'il serait assez compliqué de régler dans un logiciel musical standard. Des fonctions complexes ou en pas à pas sont déclenchées facilement par l'action d'un seul doigt sur le pad tactile. Grâce à 8 types de variations du Scatter et 10 niveaux de « profondeur de Scatter », contrôlables en temps réel sans perte de synchronisation, vous trouverez toujours une manière de donner de la fraîcheur à vos compositions.
Quelques infos supplémentaires
Le TB-3 est conçu pour être associé aux autres produits de la gamme AIRA.
Vous pouvez connecter le TB-3 à votre ordinateur grâce à son câble USB pour l'alimenter ou envoyer et recevoir des données audio ou MIDI. Le TB-3 peut recevoir des informations MIDI Clock pour se synchroniser avec d'autres machines, y compris les autres instruments AIRA.
TB-3 Version 1.1: nouvelles fonctions
Sauvegarde et restauration
Gérez votre librairie de patterns en les sauvegardant et les restaurant facilement par USB.
Jouabilité améliorée
Accordage : contrôlez à la fois l'accord du pattern (de -700 à +700) et l'accordage général (430 à 450).
Son de pattern : assignez un son spécifique à un pattern, de manière à ce qu'il soit sélectionné automatiquement en même temps que le pattern.
Transposition « One Touch » : transposez un pattern en cours de lecture en pressant simplement une note sur le TouchPad ; pas besoin de maintenir le bouton KEYBOARD appuyé.
Banque d'utilisateur : organisez vos patterns favoris pour un accès rapide sur scène grâce à une banque utilisateur dédiée.
Édition améliorée
Verrouillage de pattern (Lock) : verrouillez le contenu d'un pattern pour pouvoir expérimenter sans perdre votre programmation d'origine.
Changement de hauteur d'un pattern (Pitch Shift) : modifiez rapidement la hauteur de la note de base d'un pattern.
Gamme de notes étendue : le séquenceur prend désormais en compte les notes de C0 à C6, pour plus de possibilités et des glissandos encore plus larges.
Gamme de transposition étendue.
MIDI amélioré
Modes : Les modes Local On/Off et Contrôleur MIDI déterminent comment sont envoyées et reçues les données MIDI.
Enregistrement de source externe : enregistrez en temps réel des patterns joués sur des appareils MIDI externes.
Glissés et accents : implémentation des glissés et des accents d'un pattern par Control Changes MIDI.
Scatter : lancement et arrêt, type et profondeur du Scatter peuvent être contrôlés par Control Changes MIDI.
MIDI off : annule l'envoi de tout message MIDI.
Gamme étendue : la gamme de notes couvre désormais C0 à C8 lors du contrôle par un appareil MIDI externe.
Instruments

Preset Patches: 134

Sequencer

User Patterns: 64
Maximum Step: 32 Steps (each pattern)

Scatter

Preset: 8

Controllers

Touchpad
Cutoff knob
Resonance knob
Accent knob
Effect knob

Display

7 segments, 3 characters (LED)

Connectors

PHONES jack: Stereo 1/4-inch phone type
OUT (L/MONO, R) jacks: 1/4-inch phone type
MIDI (IN, OUT) connectors
USB port: USB type B (Audio/MIDI)
DC IN jack

Power Supply

AC adaptor, or obtained via USB port (USB bus power)

Current Draw

500 mA

Accessories

Owner's manual
AC adaptor
Leaflet "USING THE UNIT SAFELY"

Size and Weight

Width

240 mm
9-1/2 inches

Depth

173 mm
6-13/16 inches

Height

57 mm
2-1/4 inches

Weight

820 g
1 lbs. 13 oz.
Support
If you have questions about operating your Roland product, please check our Roland TRIBES forum for answers to the most common questions.
In addition, we have a library of Owner's Manuals and Support Documents that you can download and reference.